CAPS News - 25 January 2023
Supplier risks of the past and future, last chance CAPS events, think beyond procurement, energy prices, and more.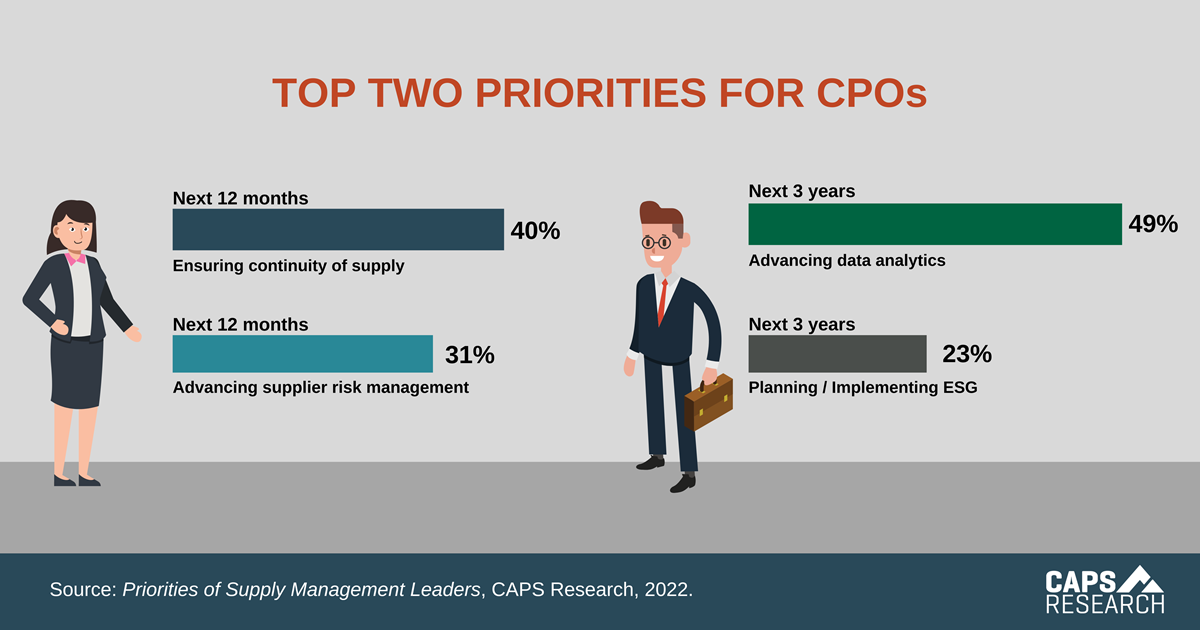 CPO Priorities
When CPOs ranked their priorities over the next 12 to 36 months, 40% of respondents said ensuring continuity of supply will be their top priority over the next 12 months. Half of CPOs (49%) said advancing data analytics to a more mature level will be the top priority in the next 3 years.
CAPS News - 11 January 2023
In this week's CAPS News, identify supply chain interdependency risks and explore timely SCM topics like a decline in manufacturing and limitless energy.