CPO Priorities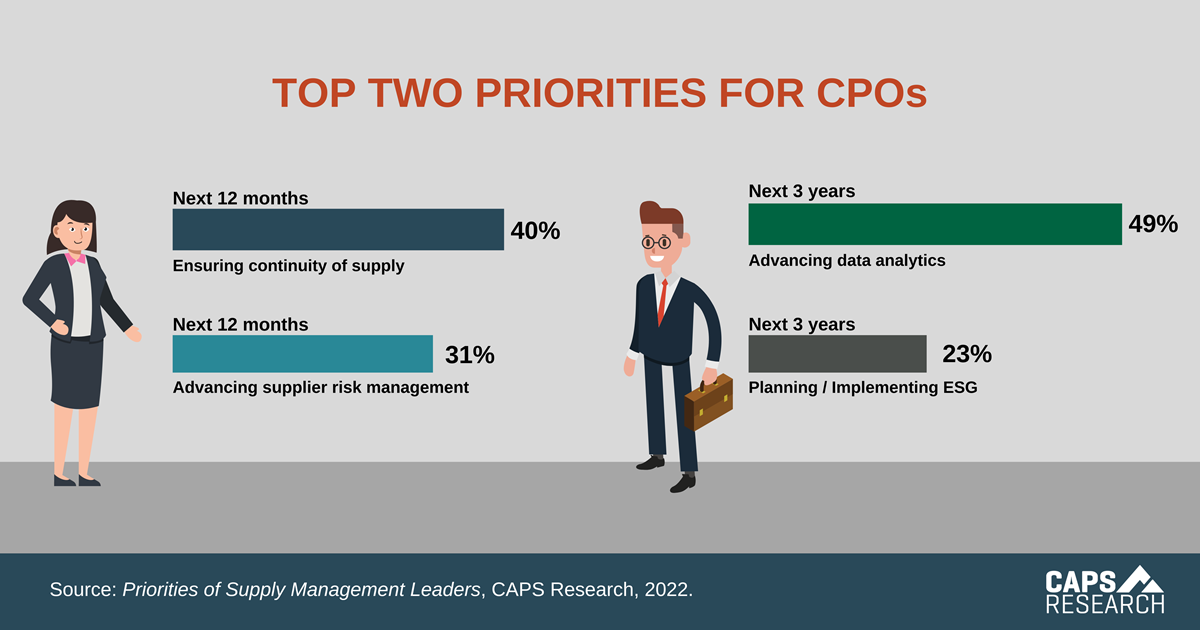 When CPOs ranked their priorities over the next 12 to 36 months, 40% of respondents said ensuring continuity of supply will be their top priority over the next 12 months. Half of CPOs (49%) said advancing data analytics to a more mature level will be the top priority in the next 3 years.
Members can access Priorities of Supply Management Leaders in the CAPS Library now.
Supply management professionals from member and non-member companies can participate in benchmarking surveys and get metric reports in return.