Category Management Process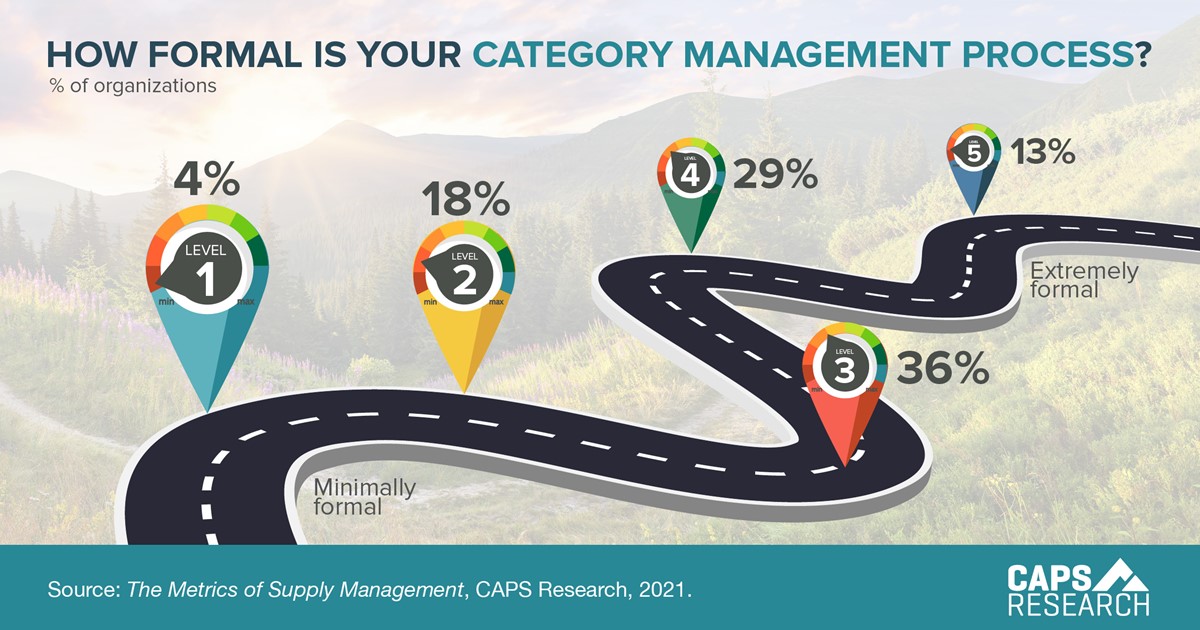 More than a third of the procurement executives we surveyed (36%) ranked their category management process as moderately formal, while 13% said their program was extremely formal. CAPS members can use the new Category Management Maturity Model to self-rank their company's program, and non-members can read all about the critical stages in a category management playbook in the CAPS blog.
Supply management professionals from member and non-member companies can participate in benchmarking surveys and get metric reports in return.