Forecast Adjustments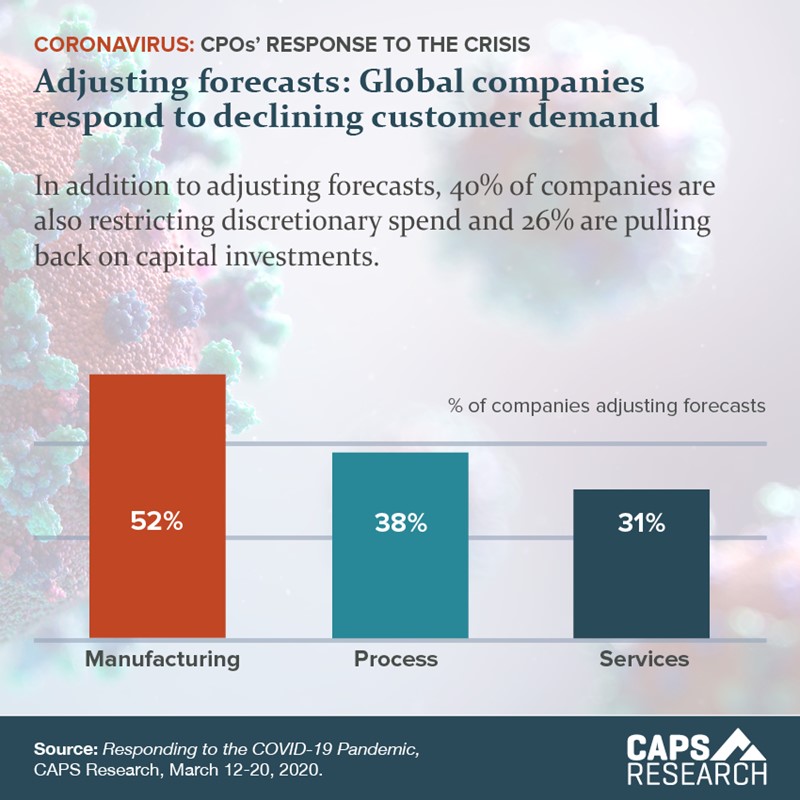 According to a recent CAPS Research survey of Fortune 600 CPOs, 42% of companies are changing their forecasts due to declining demand, resulting from the pandemic.
Responding to the Coronavirus (COVID-19) Pandemic is available to everyone in the CAPS Library now - simply create a free account. For more timely and relevant information on the Coronavirus pandemic, please visit our dedicated COVID-19 resource page. 
Supply management professionals from member and non-member companies can participate in benchmarking surveys and get metric reports in return.