Supplier Risk of the Future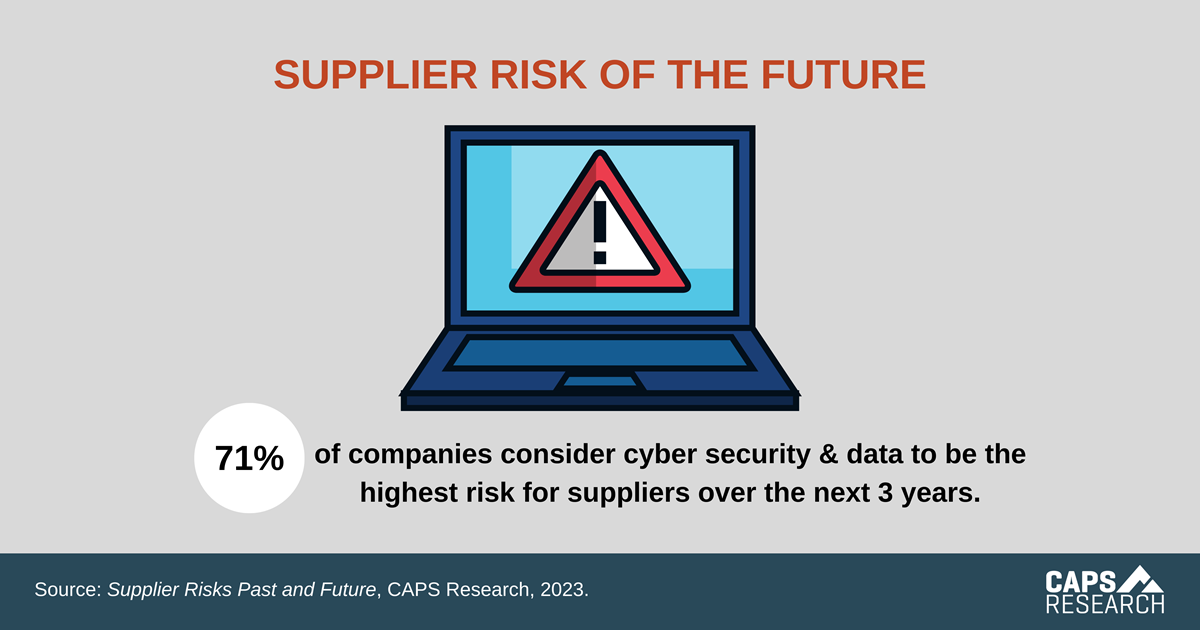 While only 52% of companies we surveyed considered cyber security and data in the top supplier risks for the last two years, 71% consider it the highest supplier risk for the next three years. 
Members can access Supplier Risks Past and Future in the CAPS Library now.
Supply management professionals from member and non-member companies can participate in benchmarking surveys and get metric reports in return.