Managed Spend Growing Influence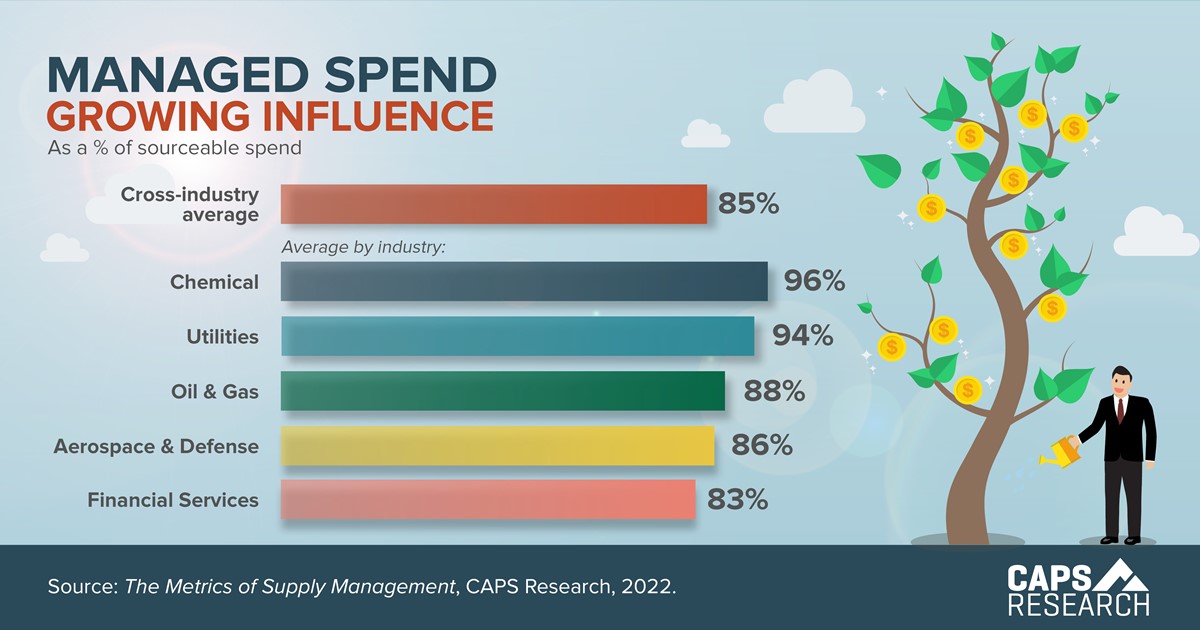 When the business involves the supply management group in purchasing and sourcing, it can increase savings, better leverage organizational spend, and negotiate stronger contracts. Managed spend, as a percentage of sourceable spend, is a primary indicator of a company's ability to capture value from the supply management process.
Members can access The Metrics of Supply Management: A Cross-Industry Report 2022 in the CAPS Library now. Anyone can reference the 2014 Metrics of Supply Management and industry breakouts with a free CAPS account.
Supply management professionals from member and non-member companies can participate in benchmarking surveys and get metric reports in return.