Supply management skills and gaps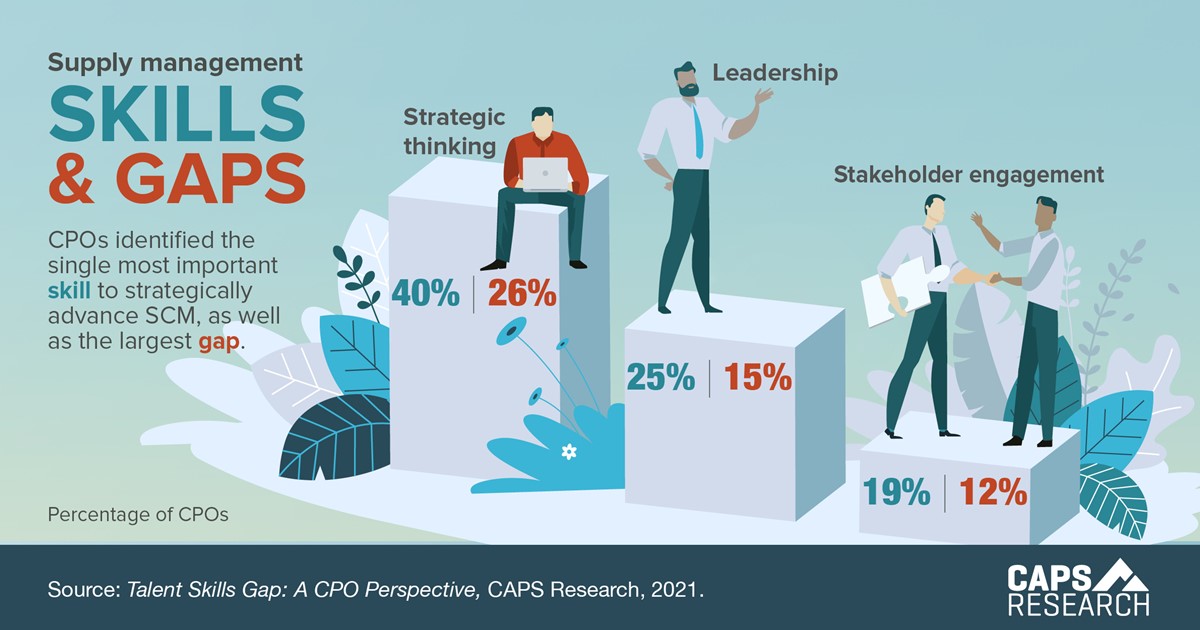 In an increasingly global economy driven by new technology and challenged by supply chain disruptions, successful supply management groups have a growing need for soft skills. Ironically, the skills CPOs say are needed to advance the profession are the same ones that are lagging in their organizations. Of the CPOs we surveyed, 40% say strategic thinking is the single most important skill needed for the future, but it is also the largest skill gap at 26%.

Strong fundamentals in procurement, supply chain, and supply management will always be important, but supply management leaders are placing increased importance on leadership abilities and interpersonal strengths.
Supply management professionals from member and non-member companies can participate in benchmarking surveys and get metric reports in return.