Tracking supply disruptions with emerging tech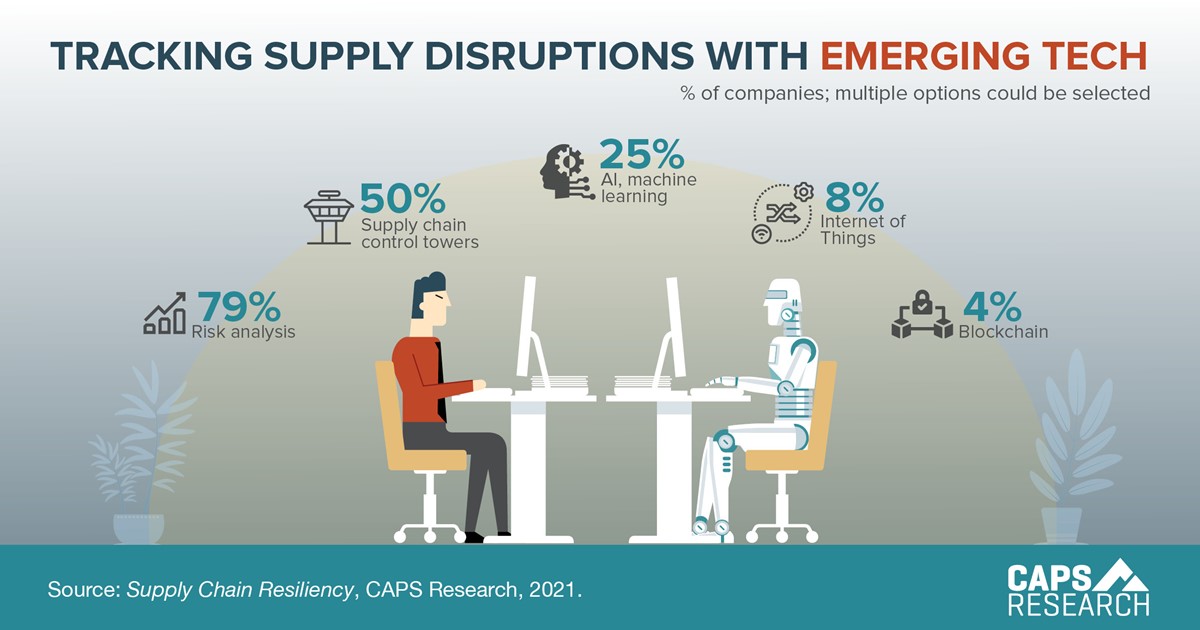 More than half of the companies we surveyed (59%) use emerging technology to identify and monitor disruptions in the supply chain. Although technology underlies each of these solutions, human-driven decisions still dominate the process of identifying and monitoring supply chain disruptions.
Supply Chain Resiliency is available to CAPS members in the CAPS Library now.
Supply management professionals from member and non-member companies can participate in benchmarking surveys and get metric reports in return.