Supply management ROI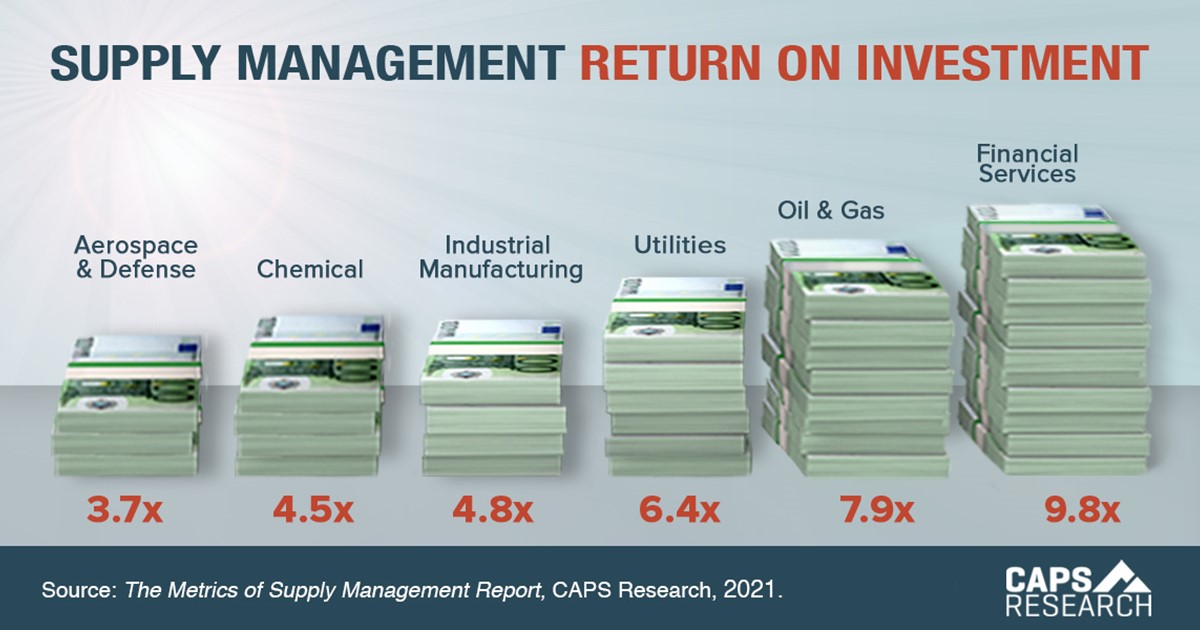 Supply management (SM) return on investment (ROI) is a simple way to communicate the value your supply management group delivers to stakeholders. To calculate your organization's SM ROI, divide cost savings (reduction + avoidance) by supply management operating expenses. In 2021, every US$1 invested in supply management returned $6.35 – an average of all companies' ROI using reduction + avoidance savings.
The annual CAPS
Metrics of Supply Management
survey will be released in
two weeks
.
Member companies
that participate can now compare their data across industries and over time in the on-demand
Metrics Dashboard
and can read the 
most recent Metrics of Supply Management Report
.
For non-members
, the best way to access more than 100 key metrics is to participate in the survey – as thanks, we'll send you a free copy of the results.  
Supply management professionals from member and non-member companies can participate in benchmarking surveys and get metric reports in return.