Investing in More Strategic Roles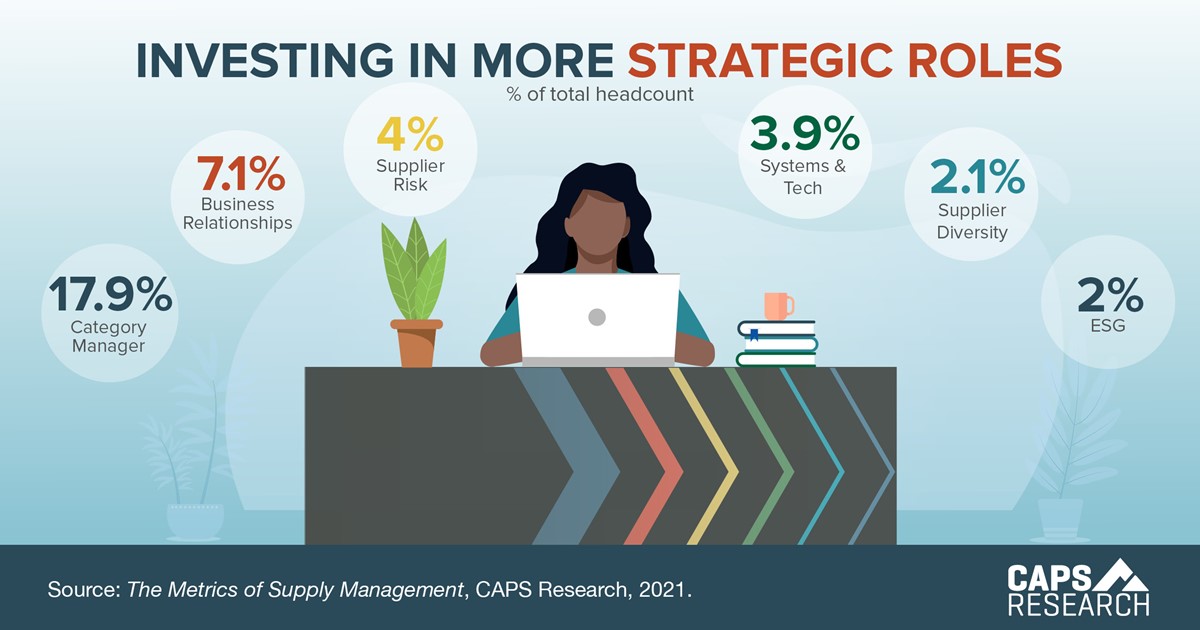 In a 2018 CAPS report, 40% of CPOs chose strategic thinking as the most important capability to advance the profession strategically, and for 77%, it was one of their top three choices. However, 26% of CPOs also identified strategic thinking as the largest capability gap (for 62% it was in their top three).
According to the 2021 CAPS Metrics of Supply Management report, 35% of total headcount is in the tactical role of transactional buying. As supply management becomes more strategic, will the proportion of strategic positions offset the more tactical ones? Will alignment to larger business objectives require greater headcount working on strategic initiatives?
Members can access The Metrics of Supply Management: A Cross-Industry Report 2021 in the CAPS Library now. Anyone can reference the 2015 Metrics of Supply Management and industry breakouts with a free CAPS account.
Supply management professionals from member and non-member companies can participate in benchmarking surveys and get metric reports in return.