Tactical v. strategic buyers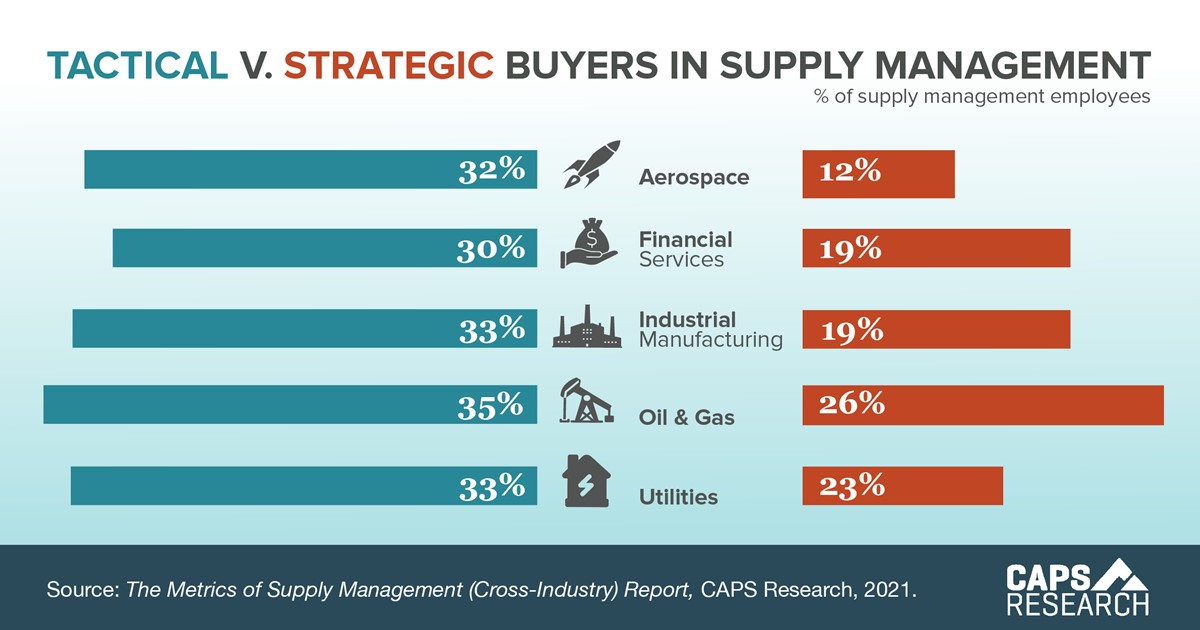 Tactical buying remains the biggest focus for supply management headcount, claiming 35% of resources. Strategic sourcing has the potential to produce greater value, but these resources are a smaller portion of the team mix. 
The annual CAPS
Metrics of Supply Management
survey is out now.
Member companies
that participate can now compare their data across industries and over time in the on-demand
Metrics Dashboard
and can read the
most recent Metrics of Supply Management Report
.
For non-members
, the best way to access more than 100 key metrics is to participate in the survey, and as thanks, we'll send you a free copy of the results.   
Supply management professionals from member and non-member companies can participate in benchmarking surveys and get metric reports in return.