Companies' Carbon Footprint & GHG Emissions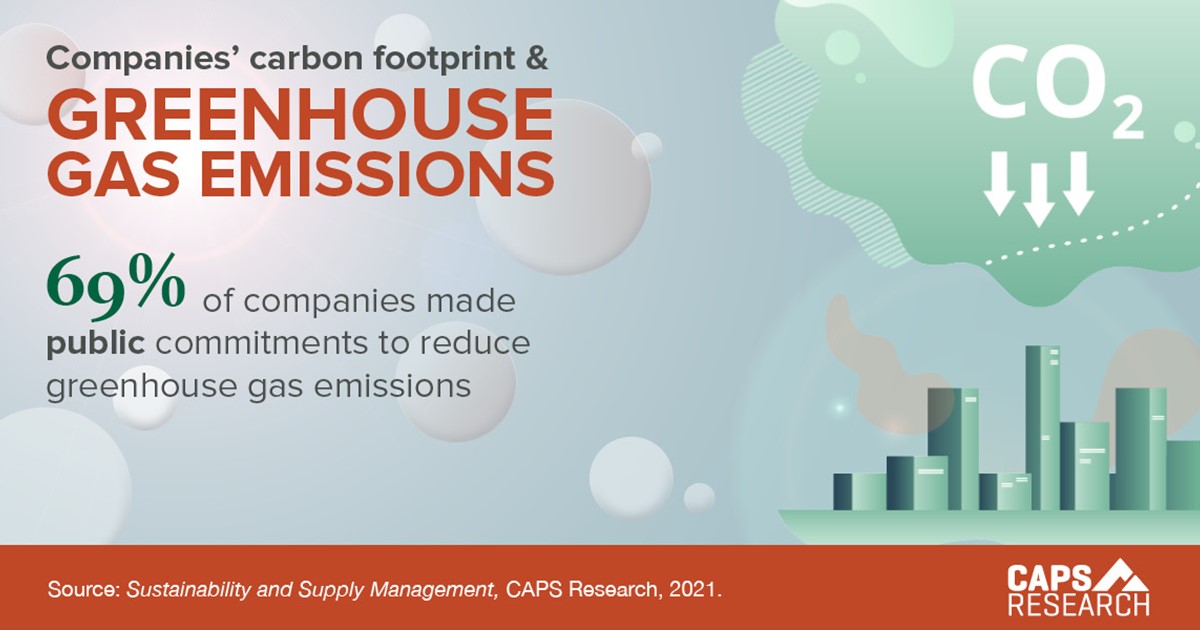 Organizations are realizing the importance of reducing GHG emissions and taking action. Of the 69% of companies that made a public commitment to reduce their GHG emissions, almost half (47%) committed to being net carbon neutral.
Supply management professionals from member and non-member companies can participate in benchmarking surveys and get metric reports in return.