Supplier Diversity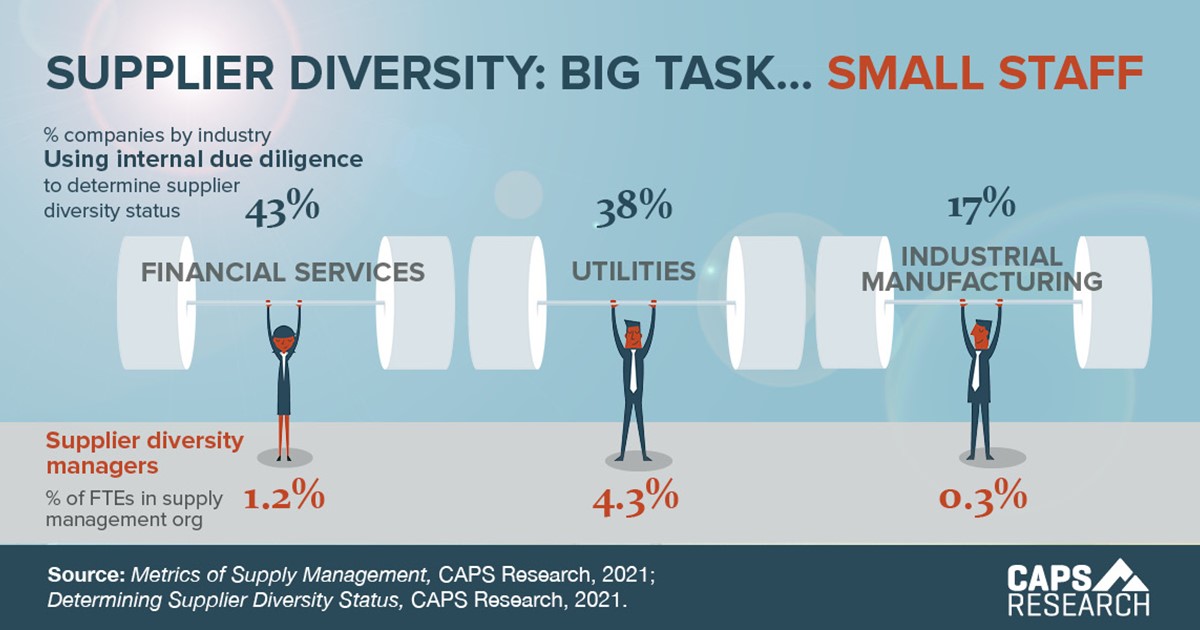 Diversity has become a top priority for large companies in recent years. Methods for identifying diverse supplier status include internal due diligence, suppliers providing certificates, third-party services, and supplier self-identification. But despite the importance of the diversity information collected, supplier diversity managers represent a small fraction of total supply management employees.

We are accepting submissions (member and non-member) for the new Metrics of Supply Management survey. Participants get a free copy of the metrics. Learn more about the survey and eligibility.
Supply management professionals from member and non-member companies can participate in benchmarking surveys and get metric reports in return.