Investing More in Strategic Roles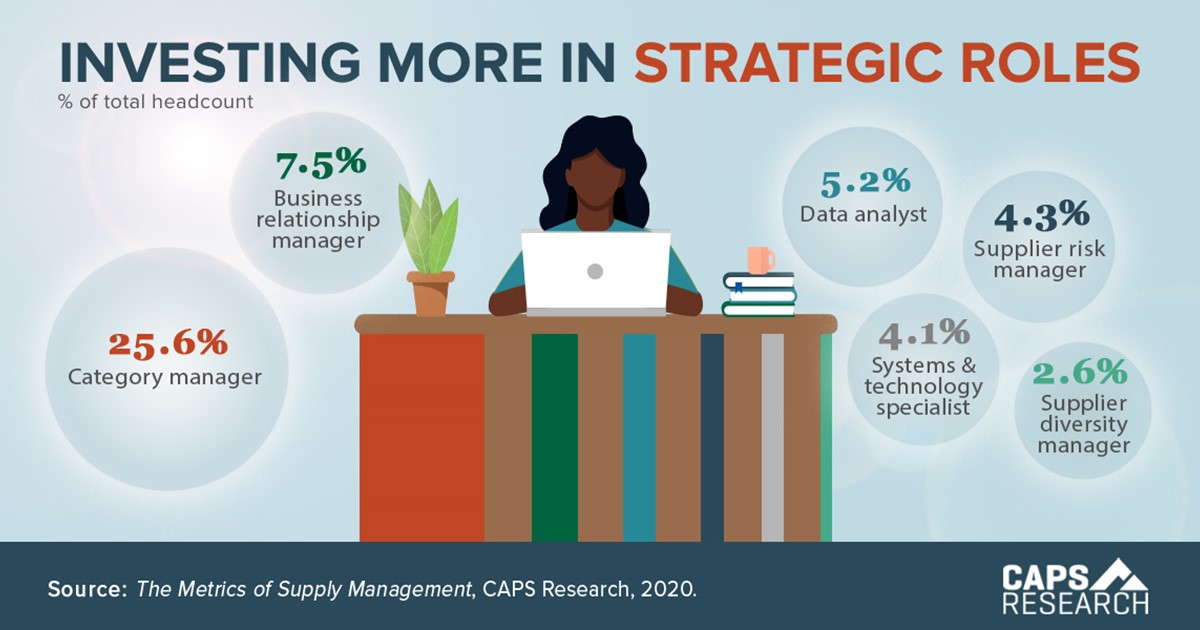 As companies identify priorities and fill gaps, strategic hires of supply management professionals shift to reflect organizational needs. Compared to last year, supplier diversity positions increased by 1.4%, category managers by 3.9%, and data analysts by 1.1%.
Members can read the most recent report now, but anyone can access the 2015 report - simply create a free account for the CAPS Library now.
Supply management professionals from member and non-member companies can participate in benchmarking surveys and get metric reports in return.