Sustainability & Supplier Compliance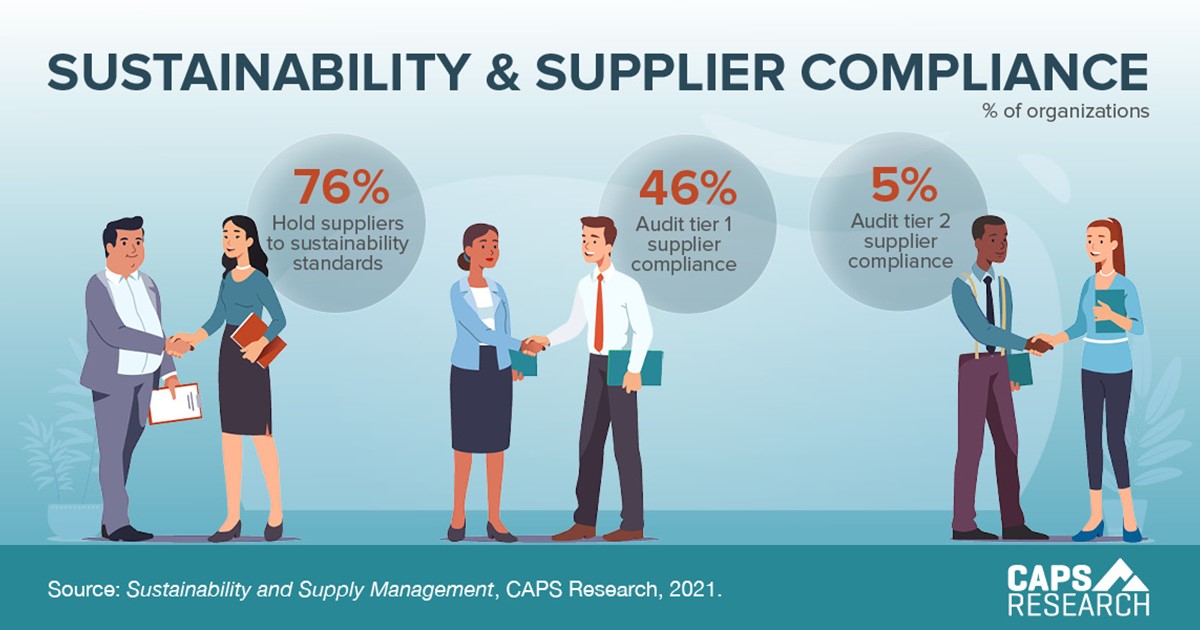 Most organizations (76%) contractually require their suppliers to meet corporate sustainability standards and performance obligations, to be mindful of people, profit, and planet; however, overall governance and validation of the supply base is not as widely practiced. Less than half of the organizations we surveyed audit and validate tier 1 supplier compliance and only 5% audit tier 2 and beyond.
Supply management professionals from member and non-member companies can participate in benchmarking surveys and get metric reports in return.