A Shift In Post-Pandemic Travel Policies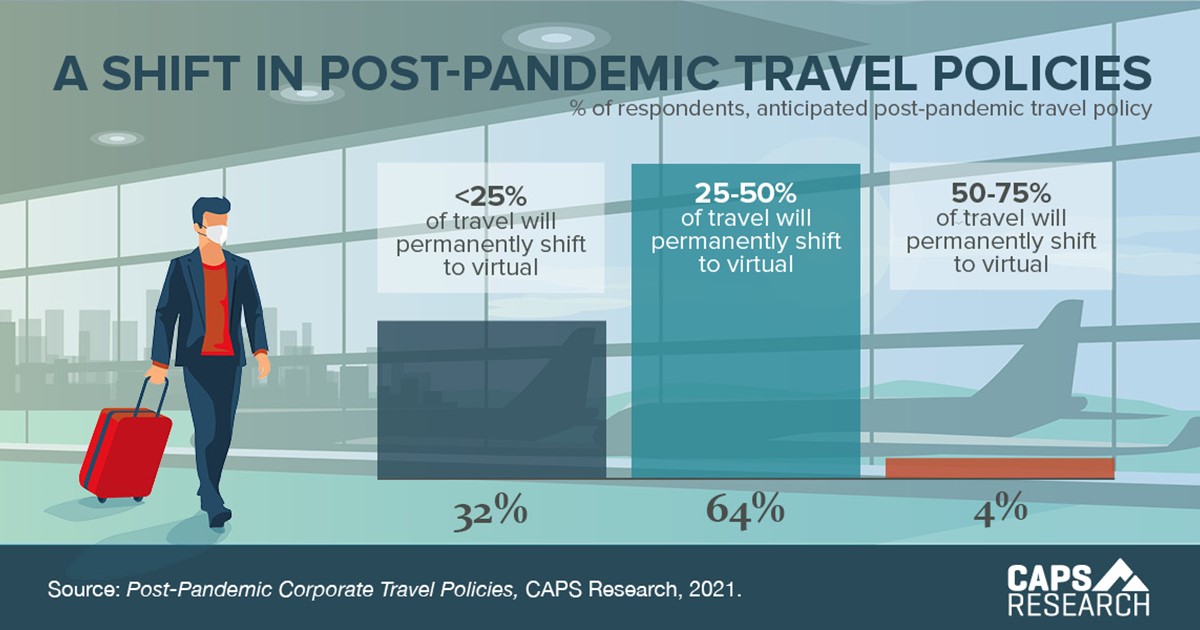 Corporate travel policies continue to fluctuate more than a year after the global health pandemic began. In a recent survey, more than half of the participants (64%) anticipated their company would permanently shift 25 to 50% of their pre-pandemic travel to virtual options.
Supply management professionals from member and non-member companies can participate in benchmarking surveys and get metric reports in return.