The pandemic's impact on payment terms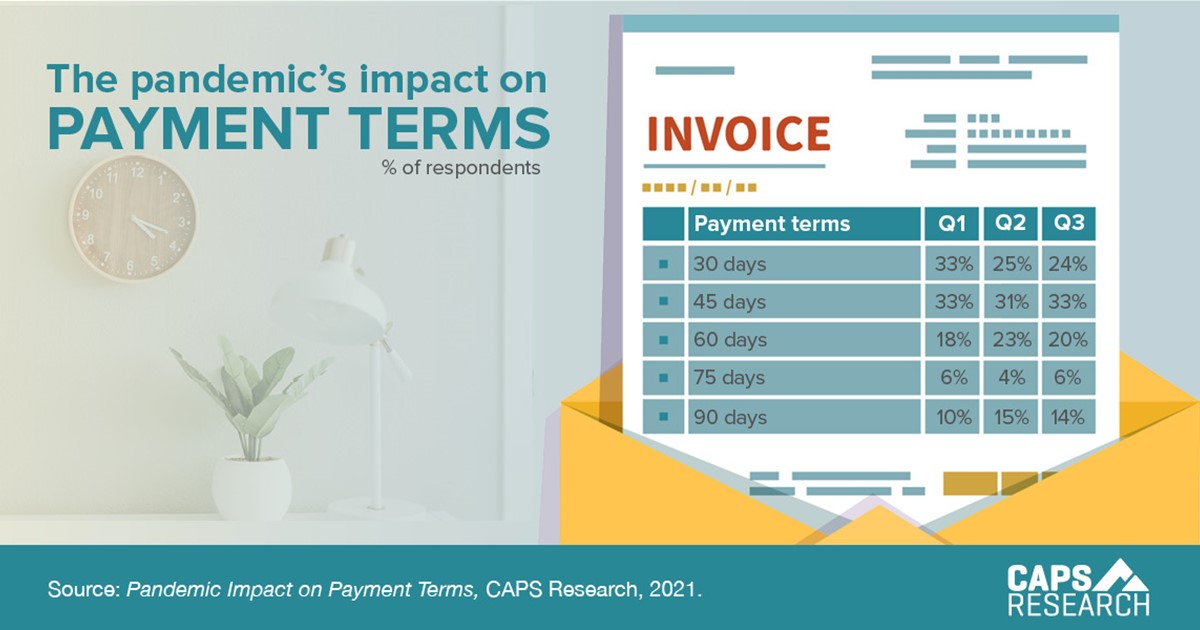 With the onset of the pandemic last year, supply chains struggled to deliver, but payment terms were also affected. Of the supply managers we surveyed, 31% increased their payment terms last year. While 66% paid within 45 days in Q1, by the third quarter of the year, the number dropped to 57%, shifting toward longer 60- and 90-day terms.
CAPS members can read Pandemic Impact on Payment Terms in the CAPS Library now.
Supply management professionals from member and non-member companies can participate in benchmarking surveys and get metric reports in return.