Collecting Supplier Data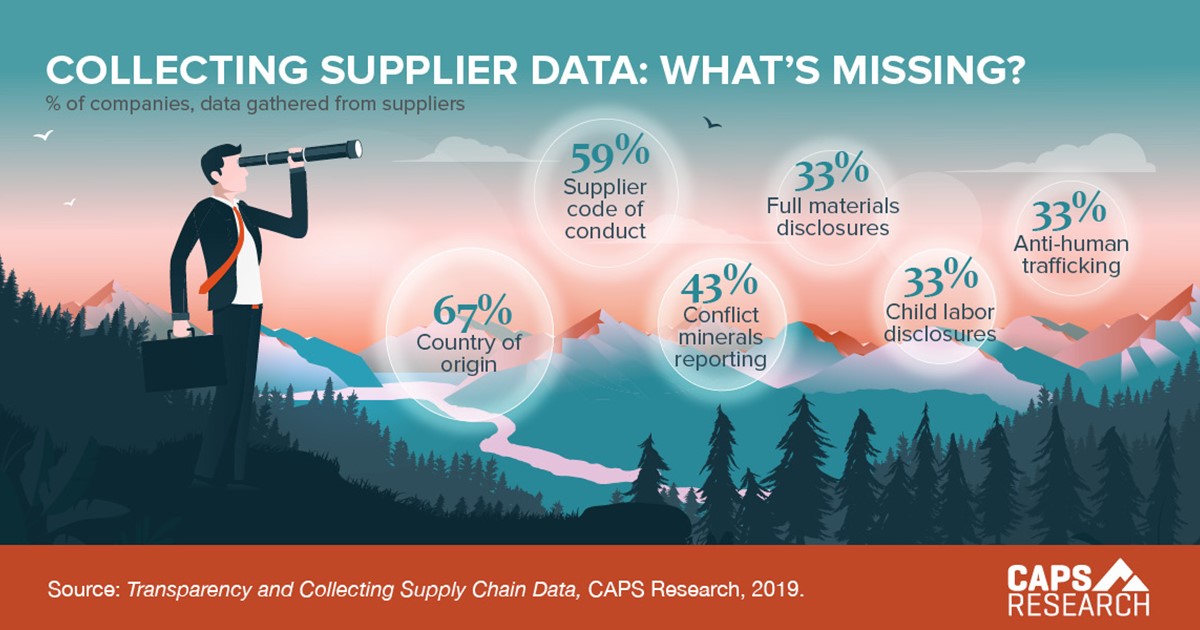 Out of all the data companies collect from suppliers, greenhouse gas (GHG) doesn't make the list. Nope – it's not an April Fools' joke. While it's encouraging that at least 1/3 of companies gather compliance and human rights information, key environmental data like GHG emissions are missing. Companies need to move beyond basic compliance to validating suppliers' activities and carbon footprint. What proactive measures is your organization integrating to make a difference?
Transparency and Collecting Supply Chain Data
is available to CAPS members
in the CAPS Library
now.
Supply management professionals from member and non-member companies can participate in benchmarking surveys and get metric reports in return.