Average cost savings per employee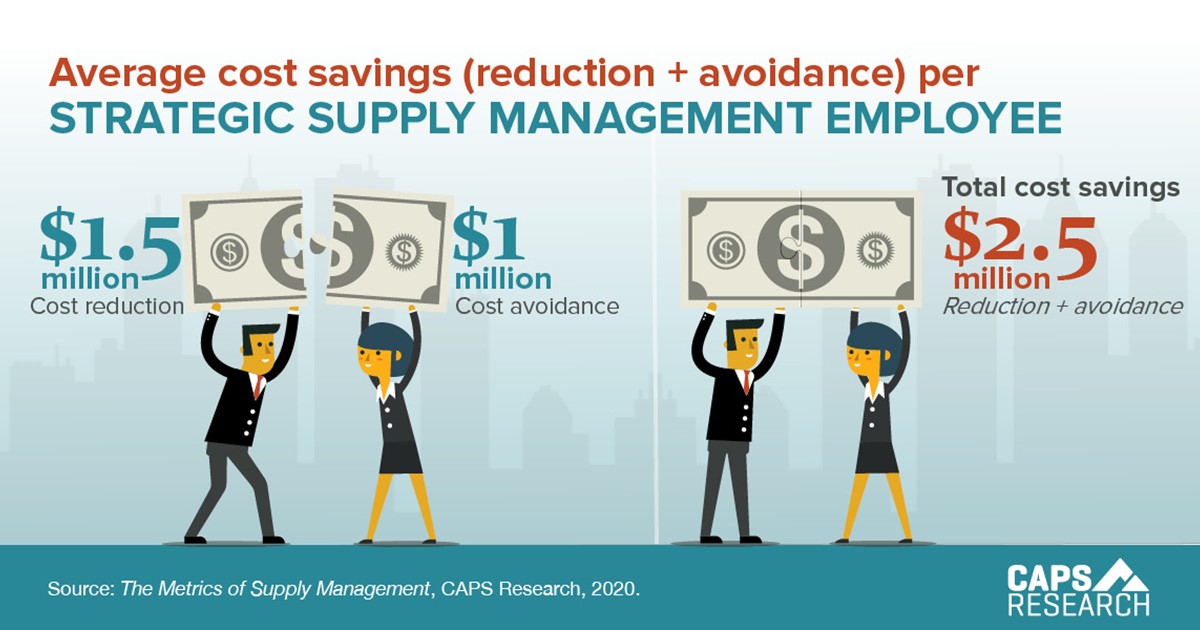 Cost savings is a powerful KPI that can be used to demonstrate the value of your supply management (SM) group to internal stakeholders. On average, 40.8% of SM employees are in a strategic role, delivering $2.5M in total savings per employee. How does your company compare? For more tools and tips for proving SM's value to internal stakeholders, access The Metrics of Supply Management (2020) in the CAPS Library now.
Non-members are welcome to download The Metrics of Supply Managment (2016) with a free account or consider membership for unlimited library access for your entire supply management organization.
Supply management professionals from member and non-member companies can participate in benchmarking surveys and get metric reports in return.