Most Commonly Assessed Risk Categories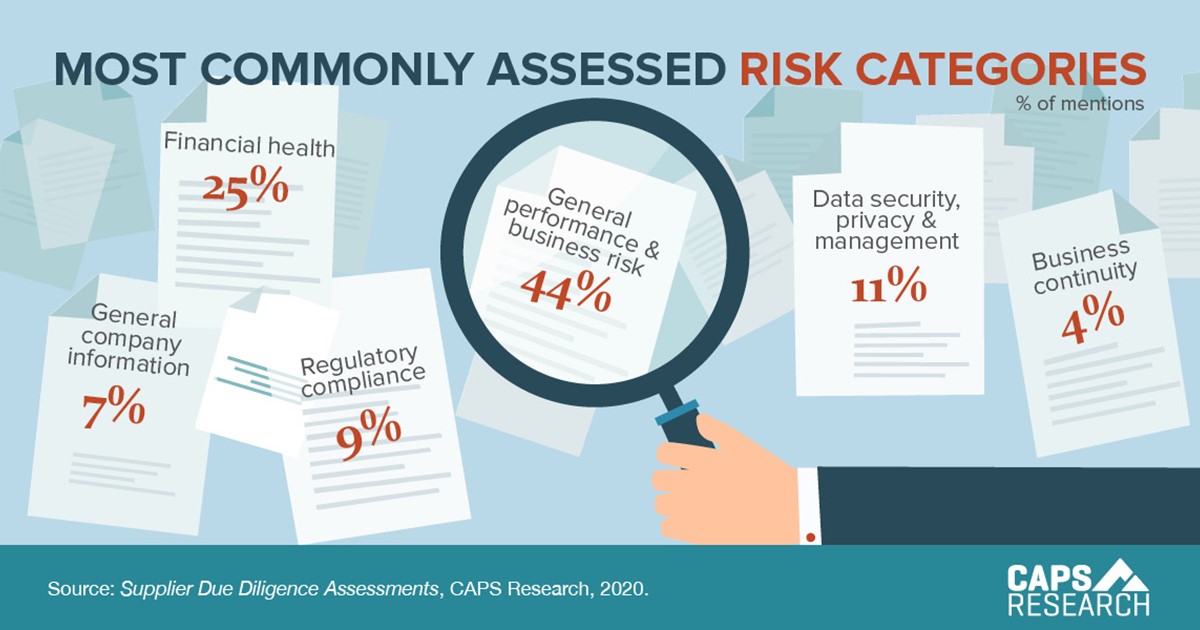 We asked companies which risk categories they assess most often, with "general performance and business risk" garnering the highest number of mentions at 44%. Risk assessments are largely focused on traditional categories such as supplier capability, performance assurance, and overall financial health, but supply managers should consider a shift toward effective but less traditional categories like corporate controls, governance, and resiliency. Supplier Due Diligence Assessments is available to members in the CAPS Library now.
Supply management professionals from member and non-member companies can participate in benchmarking surveys and get metric reports in return.