SM's Engagement with Demand Management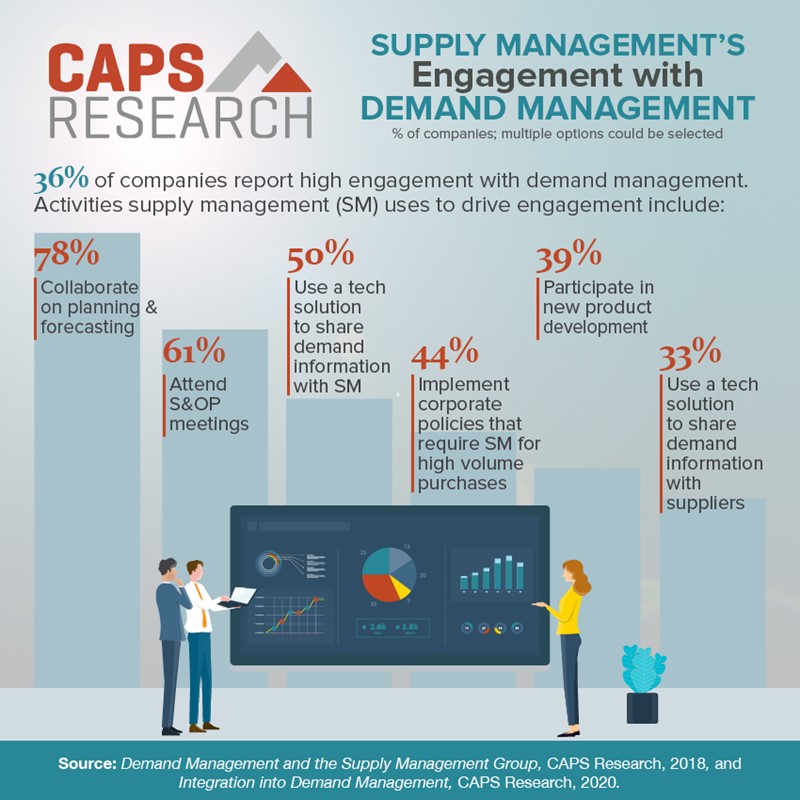 Supply Management Integration into Demand Management: Current State and Future Developments is a new research report, available in the CAPS Library for members today. If you'd like to read this report now, please consider CAPS membership for your supply management organization. For more information, check out the preview video on YouTube.
Supply management professionals from member and non-member companies can participate in benchmarking surveys and get metric reports in return.