Former Mastercard CPO Takes the Helm at CAPS Research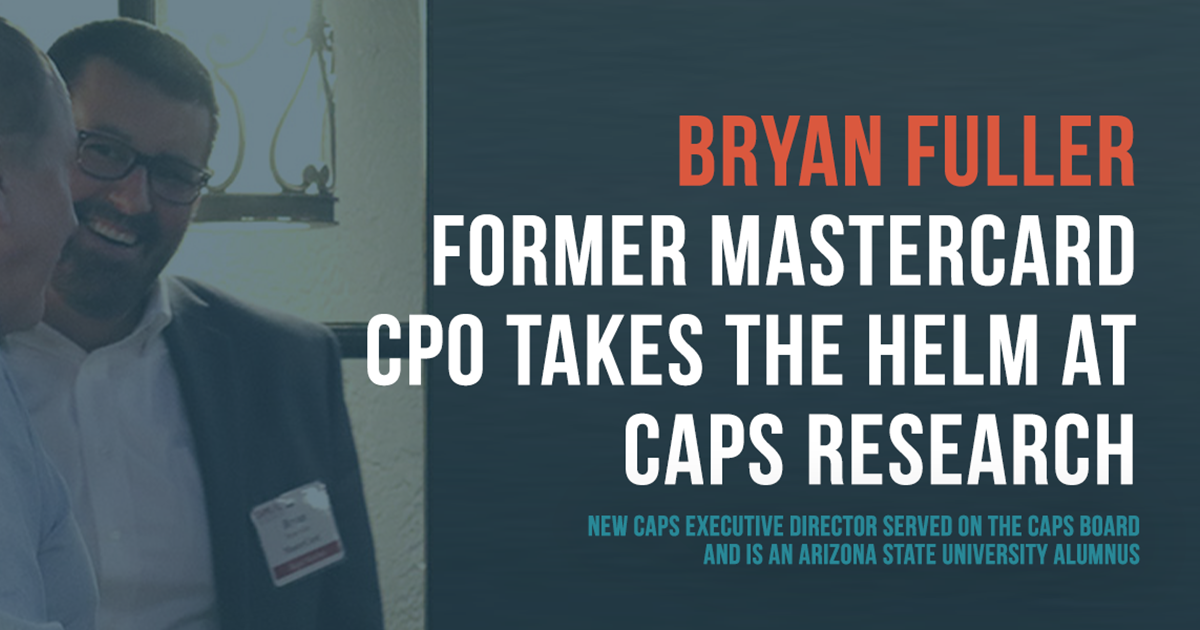 Bryan Fuller to focus on leading-edge offerings and member value as executive director
Tempe, Ariz. – July 20, 2020 — CAPS Research (CAPS) is pleased to announce that after an intensive selection process, Bryan Fuller, former chief procurement officer of Mastercard, has accepted the position of executive director at CAPS Research. Fuller replaces former CPO Deborah Stanton, who retires after leading CAPS from August 2014 through July 2020.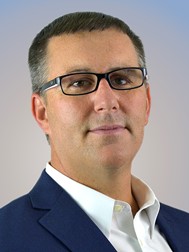 Fuller joins CAPS from Mastercard where he served as chief procurement officer and executive vice president of Supply Chain and Corporate Services. Prior to Mastercard, he held various leadership positions in supply chain management with Monsanto Company, Whirlpool Corporation, and Temple-Inland. His experience leading supply management groups at major corporations offers CAPS an in-depth understanding of the needs of large global organizations so that CAPS can continue to stay on the forefront of the profession.
"As executive director at CAPS Research, I see an opportunity to push CAPS metrics and research, anticipating the demands and challenges as the supply management profession evolves," Fuller said. "Having served as a CAPS board member for the last two years and understanding the business from both the inside and as a member, I plan to explore ways to increase member value and create a relationship that is truly indispensable to supply management executives."
"Working alongside Bryan on the CAPS board, I was familiar with his expertise, leadership, and visionary strengths," said Amy Hillman, dean of the W. P. Carey School of Business at Arizona State University (ASU) and CAPS executive committee member, "but I am also extremely pleased that Bryan, an ASU alumnus, has come onboard at CAPS – a leading supply management research organization at W. P. Carey."
"Both CAPS and ISM are laser-focused on advancing the practice by empowering practitioners and informing strategy, at all levels of the organization," said Institute for Supply Management Chief Executive Officer Thomas Derry. "I very much look forward to partnering with Bryan to ensure that together, we provide the invaluable supply management knowledge that practitioners depend on."
Under Fuller's leadership, Temple-Inland received the Excellence in Innovative Supply Management award from Institute for Supply Management® (2008) and was recognized at Whirlpool for his contributions to promoting supplier diversity. Fuller received a Master of Business Administration in Finance from Tulane University and a Bachelor of Science in Supply Chain Management from Arizona State University. He received his credentials as a Certified Procurement Manager (CPM) in 2002 and 2007 and was awarded New York's Westchester County Rising Stars - Forty under Forty' in 2011.
----------
About CAPS Research
CAPS Research is a B2B nonprofit research center serving supply management leaders at Fortune 600 and Global 1000 member companies, established in 1986 by strategic industry partners at the W. P. Carey School of Business at Arizona State University and Institute for Supply Management®. CAPS delivers sales-free, consultant-free primary research, actionable benchmarks and best practices, and peer-to-peer networking events for professional and enterprise-wide growth. For more information, visit www.CAPSResearch.org.
Supply management professionals from member and non-member companies can participate in benchmarking surveys and get metric reports in return.