Supply management's growing influence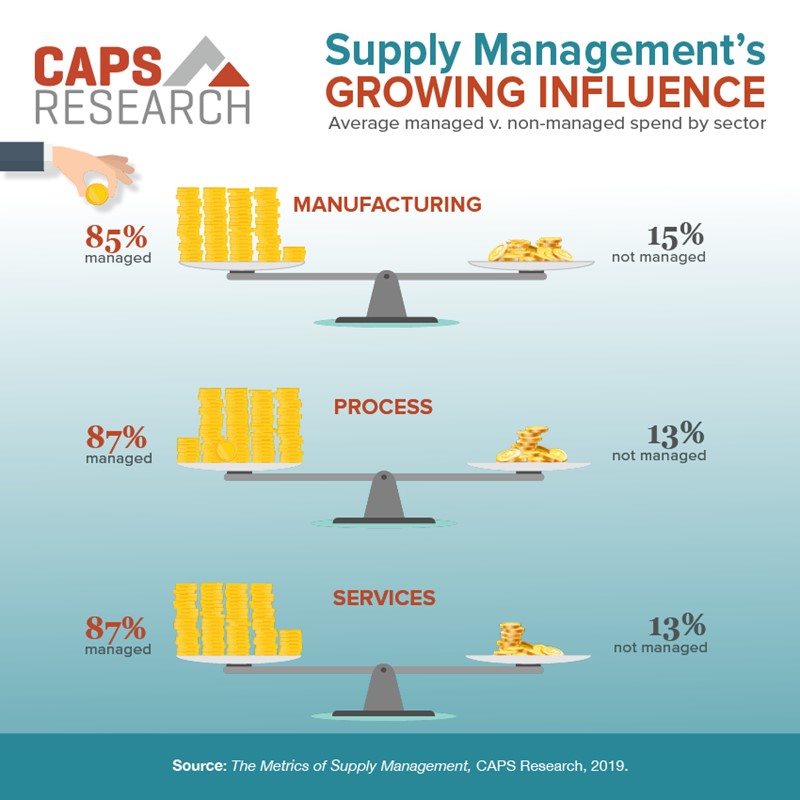 Sourceable spend managed by supply management/procurement groups is experiencing an uptick, giving companies more strategic contracting, greater savings, and increased protection from supplier risk. An average of 87.5 percent of spend is managed, for all companies across sectors. How does your company compare? 
Supply management professionals from member and non-member companies can participate in benchmarking surveys and get metric reports in return.