What categories do you source with reverse auctions?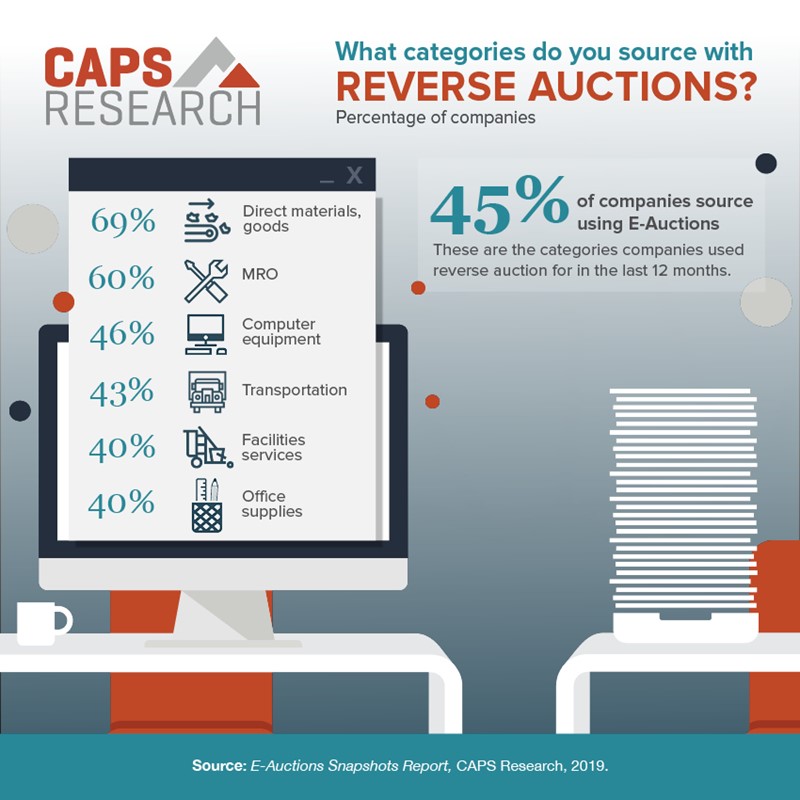 You may not be surprised by the list of categories that companies source through reverse or e-auctions, with direct materials and goods topping the list at 69%. Other important categories being sourced through e-auctions that didn't make the top of the list include travel agencies, marketing agencies, and travel.
Supply management professionals from member and non-member companies can participate in benchmarking surveys and get metric reports in return.