China's control of the world's exotic minerals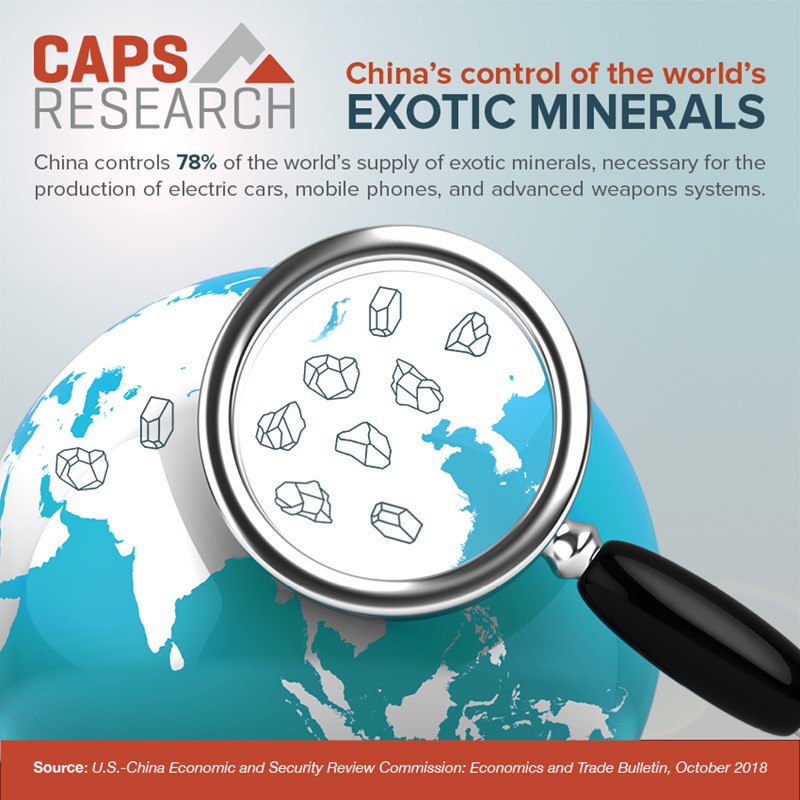 Chinese leaders are actively repositioning the country from a manufacturing hub to a global power. As the back-and-forth in the U.S./China trade war continues, numerous industries could be deeply impacted. One example is China's worldwide majority control of exotic minerals: throttling U.S. supply could be a detriment to consumer technology, innovative transportation, and defense systems. In a new CAPS Research whitepaper, "China: Reassessing the Middle Kingdom in Global Supply Management," we examine China's political and infrastructural evolution, along with the effect on global supply chains and recommendations on how supply management practitioners can strategically navigate the future of business with China.
CAPS members can read the whitepaper in the CAPS Library now.
Supply management professionals from member and non-member companies can participate in benchmarking surveys and get metric reports in return.