What is your Supply Management ROI?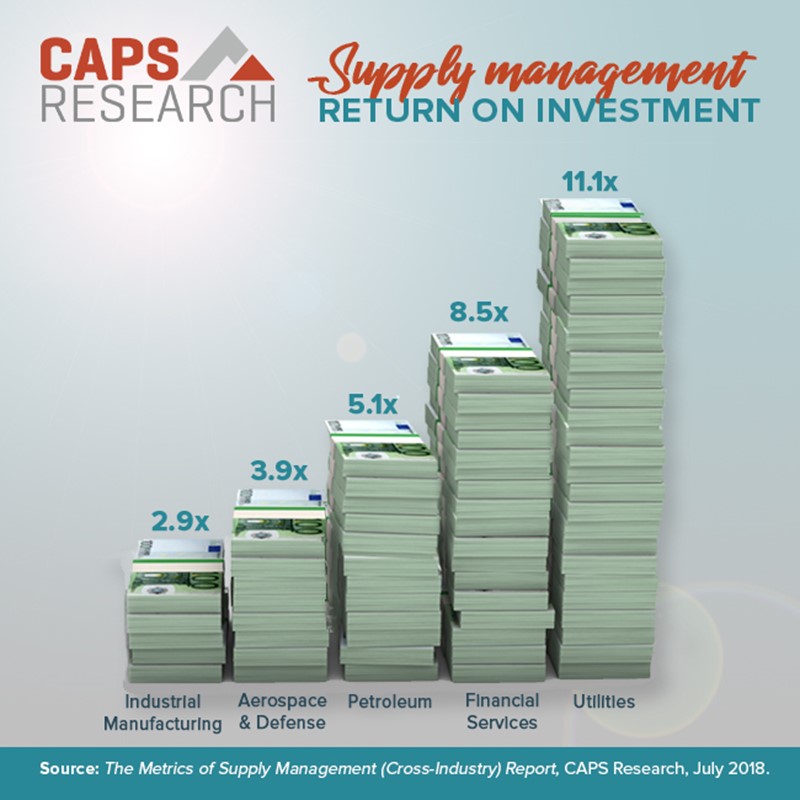 Supply management return on investment (ROI) is a simple and powerful way to demonstrate the value of the function. It is calculated by dividing cost savings (reduction plus avoidance) by supply management operating expenses. Tell your stakeholders about the value you deliver. Every US$1 invested in supply management returns $6.99 (based on a 2018 average of all companies using reduction-plus-avoidance savings in the calculation).
Source: The Metrics of Supply Management (Cross-Industry) Report, CAPS Research, July 2018.
Supply management professionals from member and non-member companies can participate in benchmarking surveys and get metric reports in return.