Total Cost Savings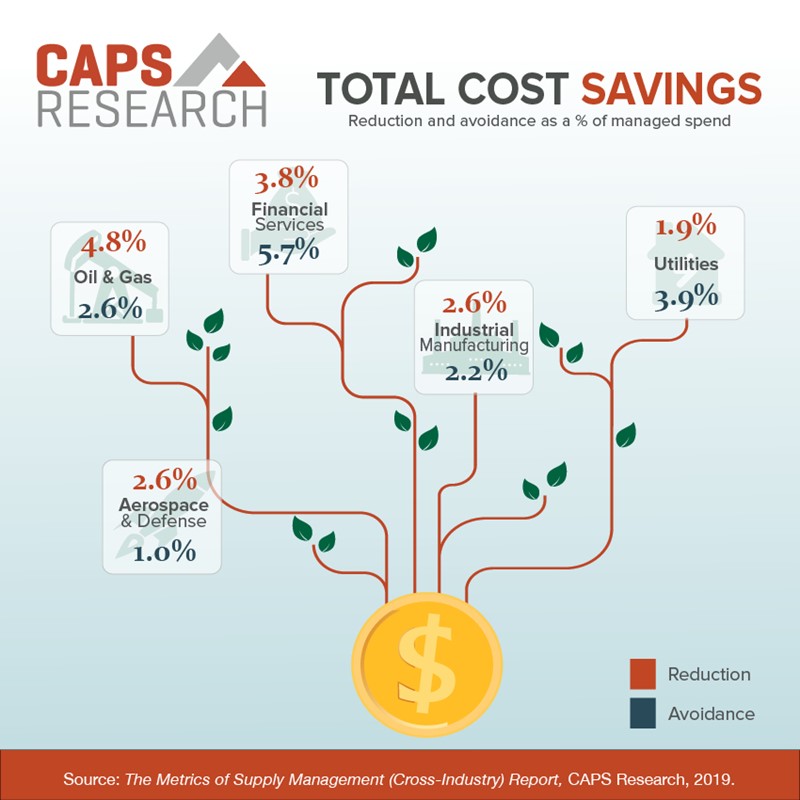 Our annual Metrics of Supply Management (Cross-Industry) Report provides data for Key Performance Indicators (KPIs) for headcount, OPEX, spend, savings, ROI and and more, broken out further into five industries and three sectors, allowing for supply management groups to see how they stack up against comparable organizations. 
Members can read the most recent report now, but anyone can access the 2014 report - simply create a free account for the CAPS Library now.
Supply management professionals from member and non-member companies can participate in benchmarking surveys and get metric reports in return.