The potential of emerging tech in SCM
Forward-looking procurement organizations are increasingly adopting emerging technology like artificial intelligence, robotic process automation, Internet of Things, and blockchain, which help execute and facilitate day-to-day activities. 
While the potential advantages seem vast, many of these solutions are still being tested, are growing and evolving, and don't have the track record to prove long-term effectiveness in supply management.
Join us as Dr. Adegoke Oke, Harold E. Fearon Fellow and Associate Professor at Arizona State University provides an overview of his findings from an upcoming CAPS Research report, Compelling Applications of Emerging Technology in Supply Management. Dive deep with supply management leaders from Intel, IBM, and Chevron as they share their experiences with emerging tech in a panel discussion and Q&A session. 
Register early to save your spot
Attend free-of-charge but register early to secure your seat. Capacity is limited for this CAPS member webinar. Registration closes on August 24, 2021, or when we've reached capacity.
Have questions? Reach out!
If you have questions about this webinar or any of our CAPS events, please send us a message.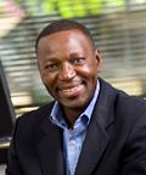 Dr. Adegoke Oke, Harold E. Fearon Fellow; CAPS Research 
Dr. Adegoke Oke is a Professor of Supply Chain Management in the Department of Supply Chain Management at Arizona State University. His research focuses on understanding innovation management practices in manufacturing, service, and supply chain organizations, including exploring how firms can drive innovation through internal and external stakeholders. Additionally, he is interested in exploring proactive and reactive risk mitigation strategies that firms and supply chains employ to cope with disruptions, particularly those from developing country contexts. He teaches courses on strategic procurement, global supply chain management and management of technology and innovation. His work has been published in peer-reviewed journals, including the Journal of Supply Chain Management, Journal of Operations Management, Decision Sciences, and the International Journal of Operations and Production Management.